As my final work as a student I created a corporate identity for the band 
Aust Burns Red
 to support them with my designs.
I made some t-shirt motifs which match the messages of the band (their lyrics, history, fans and their music culture).
Four t-shirt-motifs and a new logo were realized
A message about the love for the the band 'Branded Heart'.
The all consuming society 'Octopus'.
The origins of the music and the band 'August'.
A shout out to all the ignorant people out there 'Bite your tongue'.

I made the illustrations in 'Adobe Illustrator' a vector-graphics program, so the motifs are ready to be printed on any t-shirt.


Logo design
My basic idea here was to reshape the old logo. Make it cubic, so it fits on any t-shirt as a patch. Simple black-and-white makes it an eyecatcher and leaves the possibility to play with the background.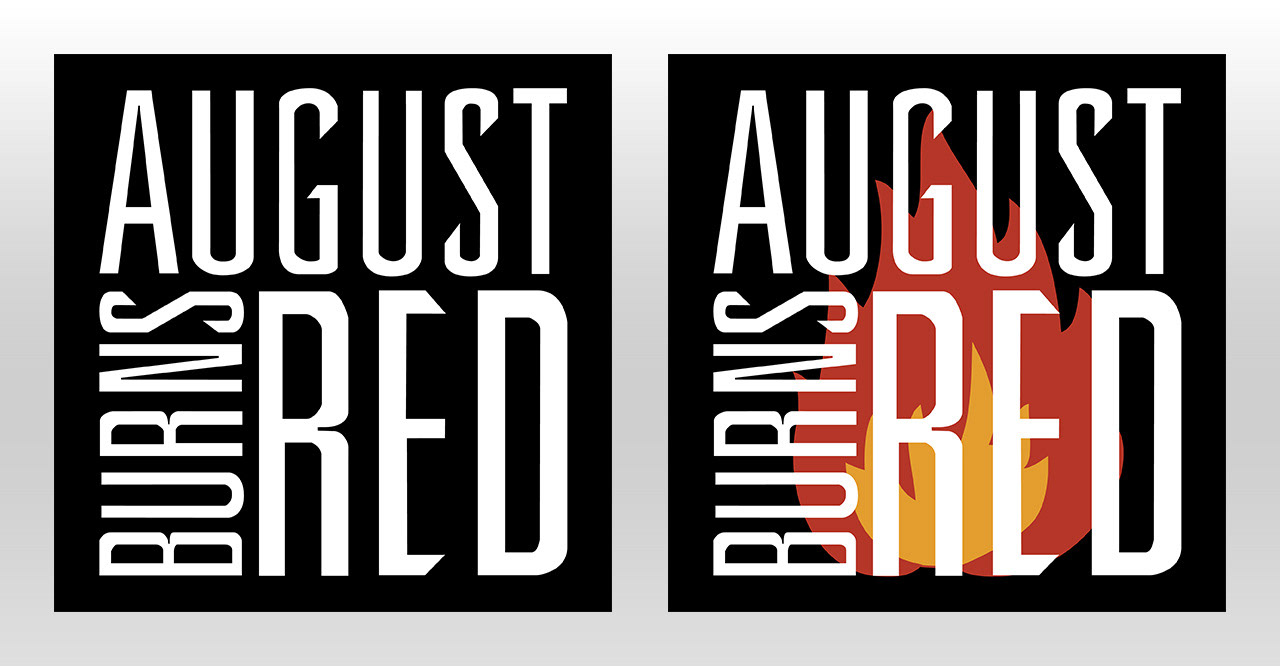 Branded Heart
A piece of raw flesh, shaped as a heart in which the band logo has been burned in is intended to remind viewers of the well known 'I ♥ motif'.
The raw flesh represents the unspoilt purity and natural connection - the love to the band and the music it represents is unquestionable and therefore permanently branded in.
The fans are part of the music and the shirt and logo part of the fans. 
The music scene and AUGUST BURNS RED is more than just the music - the symbiosis is complete.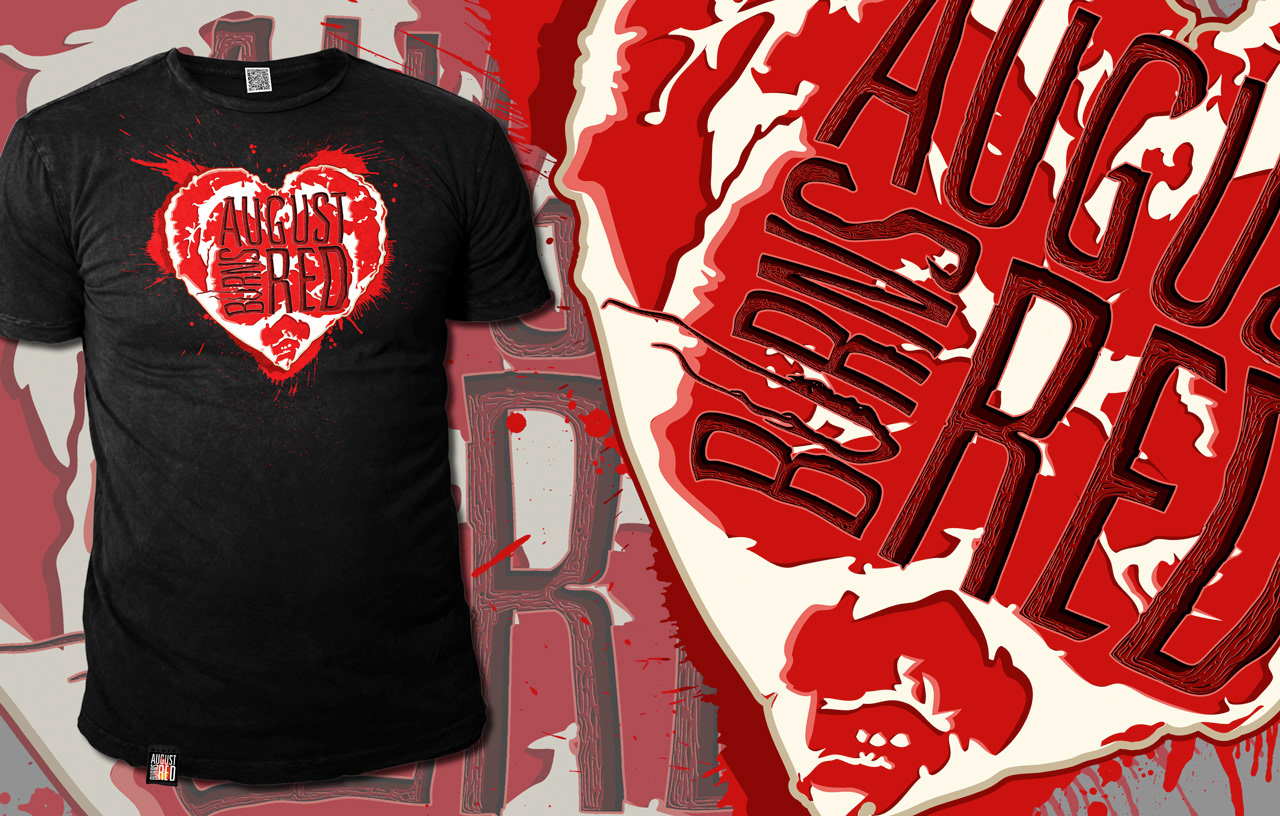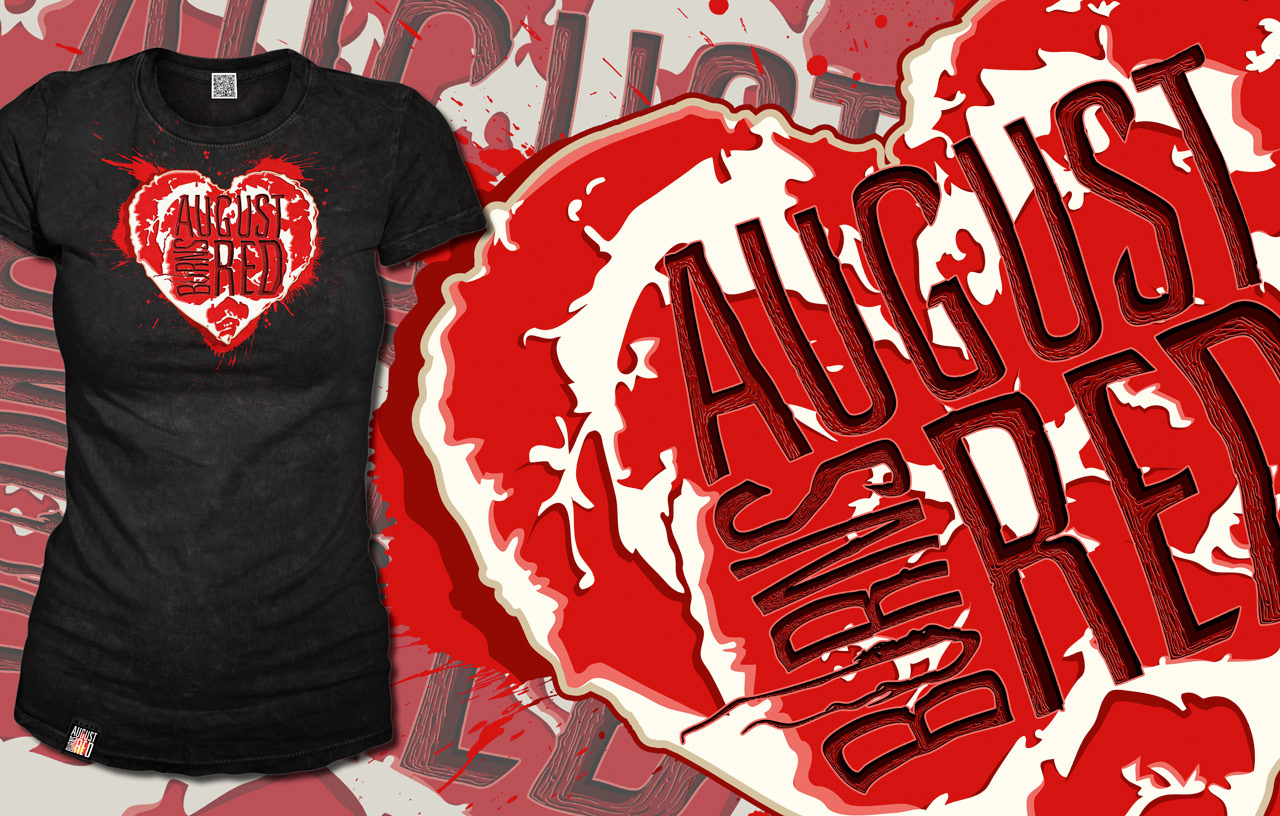 August
August, who burned the dog Redd, gave the band it's name and is shown as a flaming punk girl.
The origins of the band and the beginnings of the music Metalcore which was seeded by Punk is combined in one motif.
Only available for badass girls!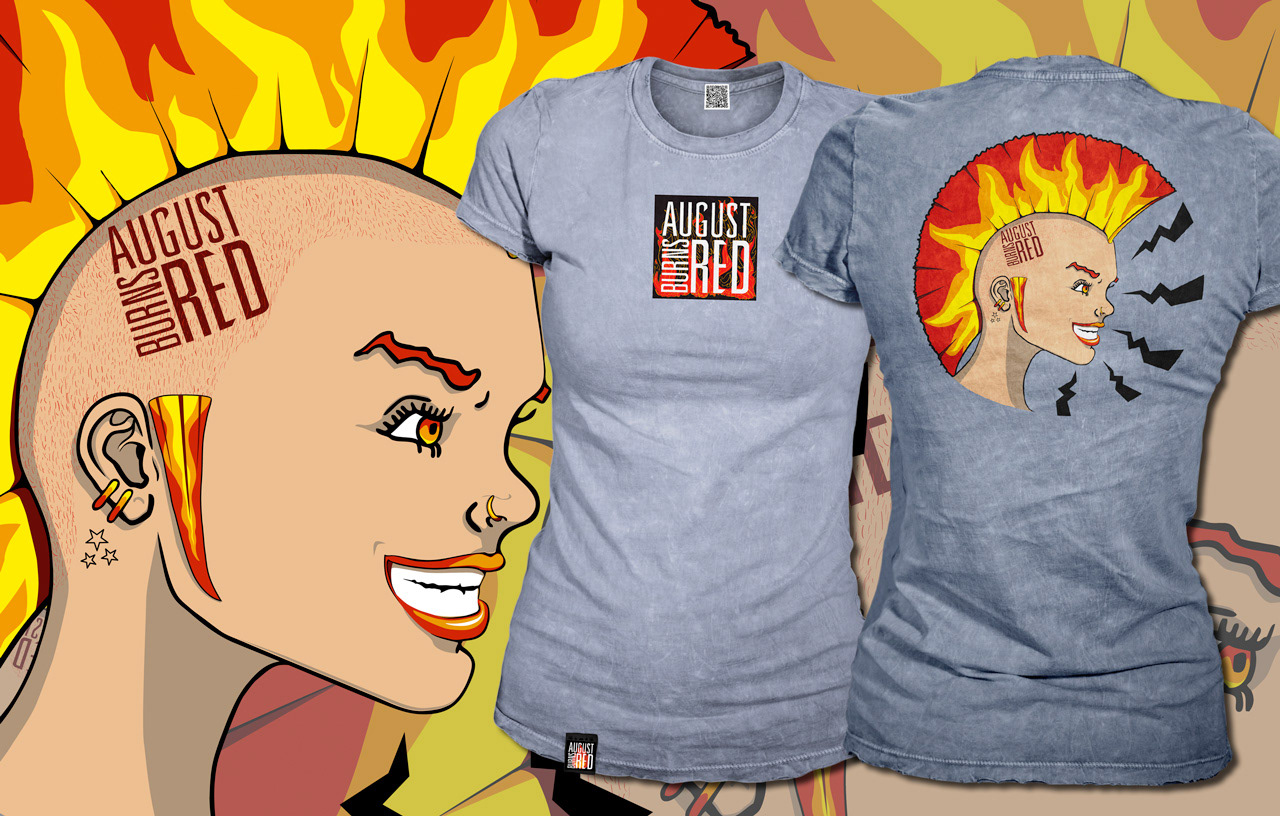 Octupus
The octopus is a sea monster from the depths of the ocean and stands for the consumer society which is pulling us into the depths. 
The fight with the octopus stands for each and everyone's daily fights with their own ideals threatened of being dragged under into the swamp of a shallow and corrupt society. 'We are going under!' is ABR singing in their song 'Marianas Trench'. Will the octopus besiege you with his all consuming tentacles?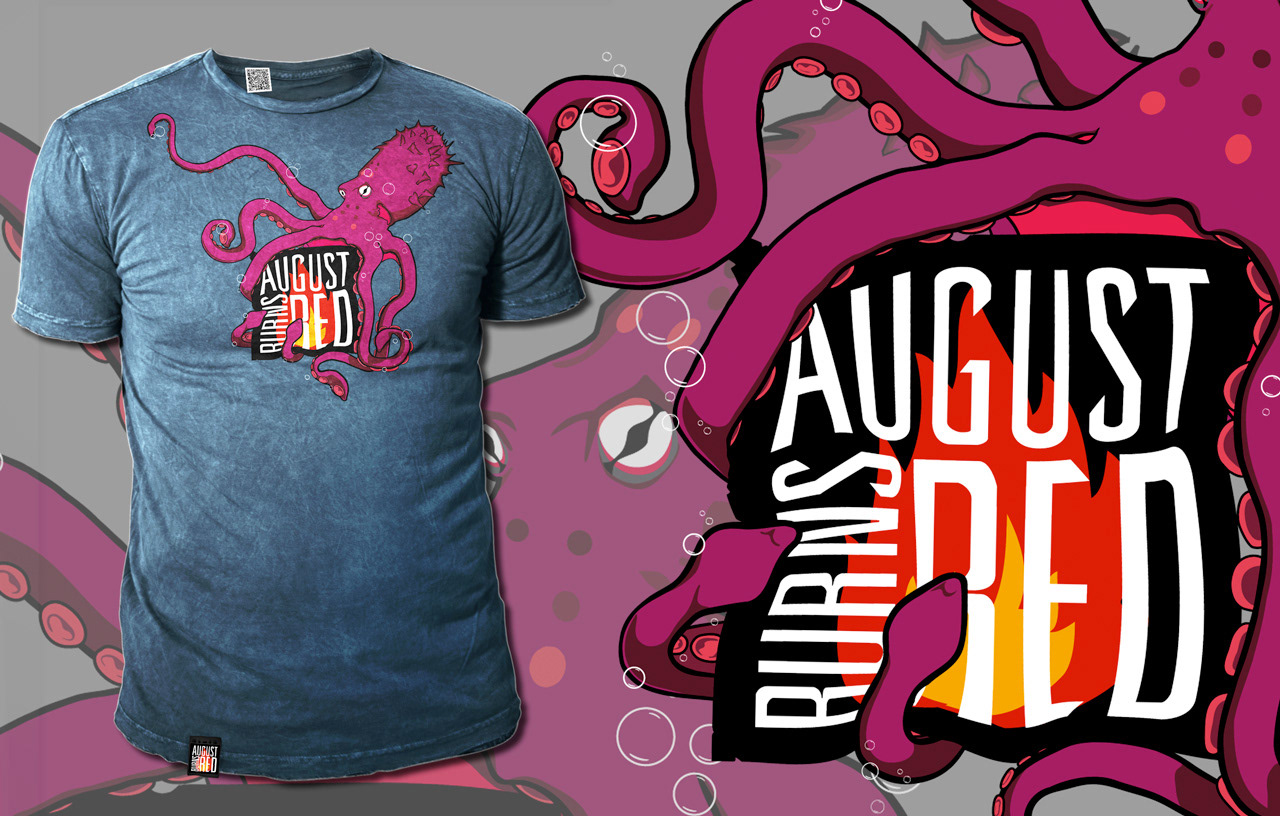 Bite your tongue
A complex motif with an important message. On first sight, it is provocative and brutal. 
It shouts out to all, who had 'better bite their tongue till it bleeds' rather than spew ignorance. A message worth broadcasting on your chest.
For the girly motif, colours have been chosen to tone down the brutal red, making it more suited to the 'girly look'.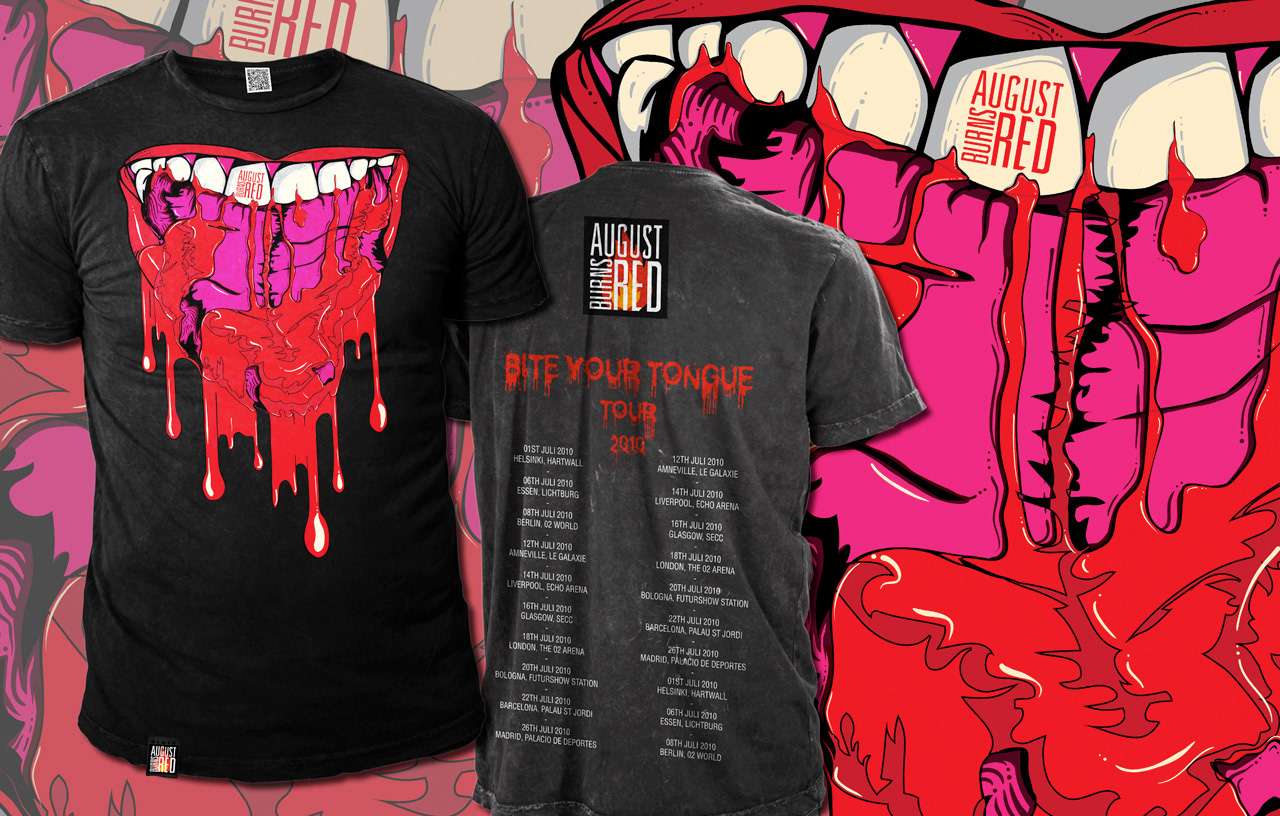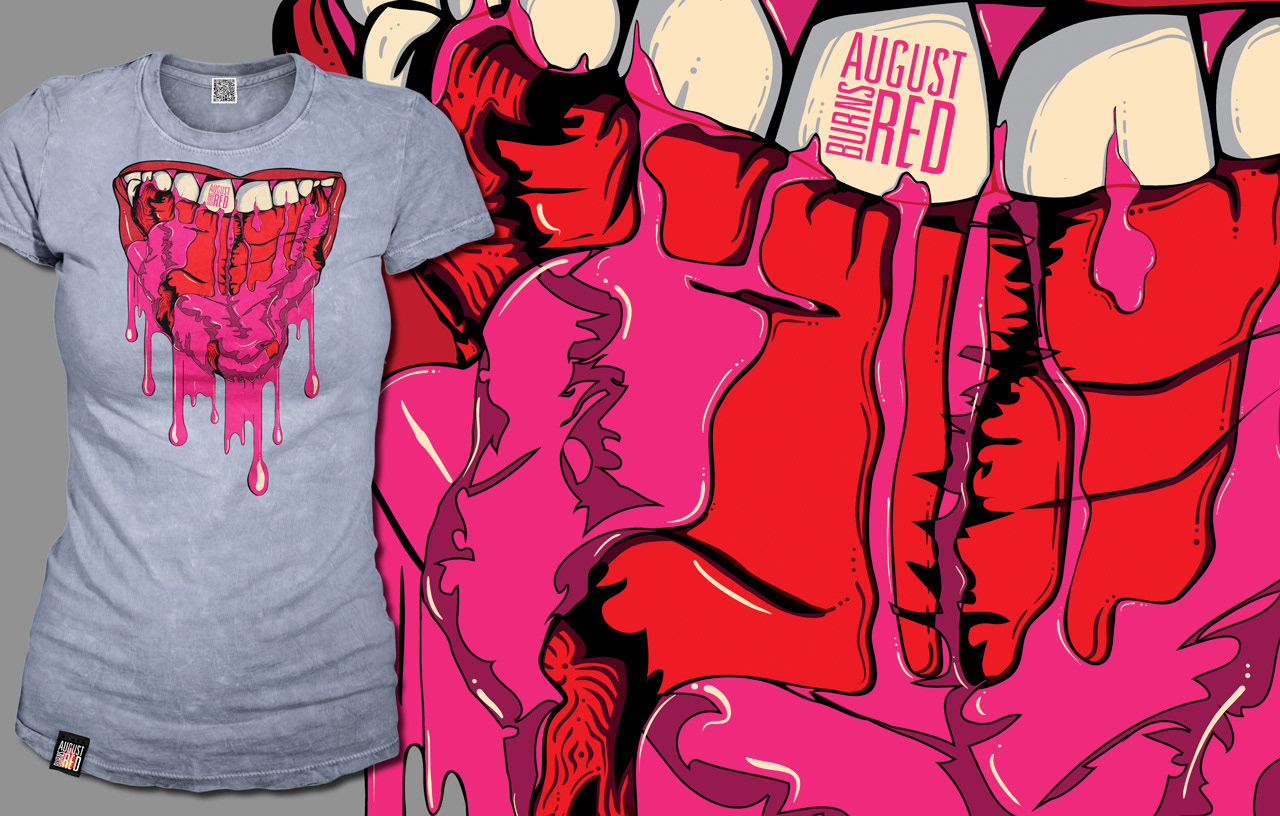 Other possibilities to use the artwork